Enjoy conversations with like-minded enthusiasts for crypto on Reddit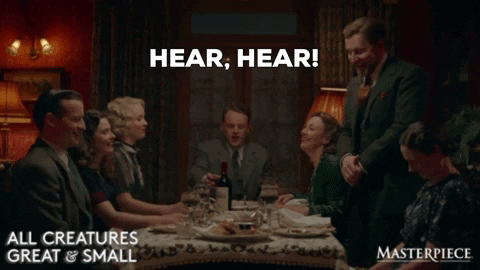 Ever heard of Reddit Crypto? Oh, let's rephrase that. Why should you care about Reddit Cryptocurrency?
Reddit is now one of the busiest platforms that host forums and foster crypto discussions. It's a safe and positive environment for people who wish to talk or know more about digital assets and non-fungible tokens.
So, if you're not yet a part of any Reddit crypto forum, you're probably missing out on many things. You might also miss opportunities to expose yourself to this intelligent and innovative tech world.
This widespread crypto community helps enthusiasts or experts like you stay up-to-date on trends and news. So, if you still need to decide about joining Reddit Cryptocurrency, keep reading.
In this article, we'll dive deeper into Reddit Crypto and understand the value it adds to the cryptocurrency world. We'll also discuss the best time for a crypto newbie, enthusiast, or expert to visit this Cryptocurrency Forum.
And once you've decided that you're one of the many users that could benefit from r crypto, we'll provide some tips and recommendations to make the most out of the conversations from this in-demand crypto forum. So, be sure to scroll through the end!
The Reddit Crypto in Detail
We're not going to pretend that topics about blockchain are easy. Reddit can be a challenge to understand and misleading, especially for beginners.
After all, cryptocurrencies can be confusing. With terms like "hash rate" and "blockchain," individuals who aren't used to this jargon or are not experts in the field could easily get lost. Hence, it's crucial to have the proper guidance and reliable sources.
Getting lost in the digital realm is easy, but with some research, that can be avoided. You just need to know where and what you're looking for—and how best to take advantage of it!
We won't suffocate you with details of Reddit Crypto. First and foremost, let's get your facts straight. Here are the essential points you must remember: On Reddit, you can find the topic of Reddit Cryptocurrency through r/CryptoCurrency or r crypto. This being on the said platform, the subject is open to browse for any enthusiast wanting to know more about Crypto. One may get into it as soon as they're committed to learning more about cryptocurrencies and dive deeper even into NFTs. This may also be extra useful for those looking for the hottest and latest information regarding their favorite cryptocurrencies to make better and wiser decisions.
So, what exactly is Reddit Cryptocurrency? It's a community of people who share news and advice about cryptocurrencies. This social media platform can help you take your project to the next level when properly used.
R Crypto is where traders and investors meet to discuss the latest trends and find potentially profitable crypto investments. It serves as home to over 2 million crypto enthusiasts and experts.
And since this huge crypto community and cryptocurrency forum is active every day, it's not surprising that Reddit Crypto has become widely popular and utilized.
At Reddit Cryptocurrency, you'll find discussions on almost any crypto-related topic you can imagine – from arguments about the future of well-established cryptos such as Bitcoin and Ethereum to detailed observations of the latest altcoins and ICOs.
Here is some exciting stuff you can expect to see in Reddit Crypto.
News and Updates: Latest market trends, new project launches, and industry developments in real-time.
Insights and Analysis: Insights, analysis, and opinions on various cryptocurrencies are seen from varying perspectives.
Communities and Groups: Several crypto forums and subreddits are dedicated to blockchain tech and various communities of like-minded crypto enthusiasts.
ICO and Airdrops: Blockchain startups and projects, token sales, airdrop campaigns, and new ICO launches.
Memes and Fun: Witty Reddit crypto-related jokes, funny memes, cute GIFs, and remarkable art collections.
And if you're still doubting that Reddit Crypto is worth your time and effort, well, for starters, it's a haven of sources. Any cryptocurrency forum offers the latest developments in the crypto world.
Plus, the r crypto platform is a great place to meet and connect with others who share your interest and enthusiasm in cryptocurrency. Here, you can share insights and, at the same time, solicit relevant opinions. It's one of the best places to learn more about digital collectibles.
With Reddit crypto, you'll be a part of a community where you'll also have your own support group.
How to Navigate and Get the Best Benefits Out of Reddit Crypto: 4 Tips
So, what's it like inside Reddit Cryptocurrency? It's a well-hyped community where you can have your passion ignited, and your commitment fueled. It's a dynamic community that offers a well-balanced mixture of serious discussion, humor, and irreverence.
The people you meet in any crypto forum are usually friendly and welcoming. In most cases, the group has a real sense of camaraderie. This is why you'll definitely find a place in this community regardless of your stand or status.
Reddit Cryptocurrency is a busy and overloaded space with over 2 million active members. Navigating through it could be overwhelming. So it's okay if you might not know precisely where to start.
This is why we've proactively written this article guide – to help you with some hacks and tips and get the best benefits and the most significant value from Reddit Crypto forums.
1. Join Relevant Subreddits and Cryptocurrency Forums
The first step in maximizing your Reddit experience for cryptocurrency is to join subreddits that align with your interests.
Reddit has numerous communities dedicated to different aspects of cryptocurrency, including:
r/CryptoCurrency
r/CryptoMarkets
r/defi
r/Bitcoin
r/ethereum
r/ETHTrader
r/NervosNetwork
Joining cryptocurrency forums allows you to connect with like-minded individuals who share your interests and can offer valuable insights and information.
How do you find relevant subreddits? The easiest way to find relevant subreddits is keywords. If you wish to know more about Ethereum, you could search keywords like "ETH" or Ether. You can also find related subreddits by checking out the recommended subreddits section on popular subreddits.
2. Engage in Discussions
Once you've found the crypto forum that best suits your needs and preferences, you must start engaging in discussions. By actively participating in conversations, you can ask questions, broaden your knowledge, and even share your expertise.
You can comment on posts, share news or analysis, or even create your own posts. The key here is to maintain consistency once you've found the group that matches your energy.
Be sure, however, always to practice social communication etiquette. Be respectful and courteous at all times in all your conversations. Avoid insulting or belittling others, even if you disagree with them.
Like you, everyone has opinions and is allowed to share them.
3. Follow Influencers and Experts
Another way to get the most out of your Reddit cryptocurrency experience is to follow influential figures in the community. These people often have valuable insights and information that they share with the community. For example, users like u/BitcoinXio and u/CryptoGodfatha are well-respected in the community and share informative content regularly.
To find influential users, you can check out their posts and comments on subreddits or look for recommended users on popular forums.
These people have broader and more credible networks, so you'll likely get more valuable details.
4. Stay Up-to-date
Staying informed on cryptocurrency news and events is crucial to successful cryptocurrency investing. And being on top of information, trends, and updates is one of the pride of Reddit Cryptocurrency.
You can use subreddits to search for news. You can also get the hottest updates on relevant crypto forums.
You can first use the "new" search filter to see the latest news and developments. You can also use keywords to filter out irrelevant content and unnecessary details.
Conclusion
Like any other cryptocurrency forum, Reddit is an open-source paradise for crypto enthusiasts.
And by consistently joining relevant subreddits, engaging in discussions, following influencers and experts, and staying up-to-date on news and events, you can better strengthen your crypto knowledge base. You can also significantly improve your investment tactics.
And if Reddit Crypto becomes too overwhelming for you, you can also check out TokenMinds website and explore opportunities for your project. This is an equally reliable and credible platform to learn more about cryptocurrencies.
Digital currencies, in general, are exciting and captivating. And with communities like Reddit Crypto, the hype amongst Cryptocurrencies can't be easily ignored. Moreover, the world of Web3 goes beyond Crypto, which is why Creative Engineering companies such as TokenMinds even develop blockchain, VR, and AI for aspiring founders in the space. NFTs shouldn't be overlooked, as this is one aspect of Web3 that is rapidly growing and provides so many opportunities. Though understandably, people must be wary of these topics due to bad actors. One essential tool that is useful for NFT enthusiasts is the NFTValuator. The tool gives everyone a transparent look at the market and individual NFTs through their algorithm.
Sure, the future seems promising, but be sure always to approach crypto investments with caution. Conduct your research and weigh in all possible factors and potential consequences. You may also schedule a free consultation with TokenMinds and get a higher competitive advantage on your crypto or Web3 projects.