Crypto-related startups need to have the best crypto PR agency available to help them uplift their branding and help execute credible crypto marketing strategies. In any kind of entrepreneurial business, whether in real life, Web 2.0-, or Web3-based, there would always be the need to have effective and efficient experts to help keep the branding of the business in good standing.
With the rampant news quickly disseminated into the internet and any incident happening in the web3 space can be a factor to take into careful consideration on having an active crypto PR agency as a partner in business. Just like the latest news of major centralized exchanges (CEX) that have filed for bankruptcy. Unfortunately, one CEX had to answer to their investors and to the United States government for the missing funds after filing a Chapter 11 bankruptcy protection. In this case, it definitely needs the best crypto PR agency to help them out in this major setback.
What to Consider in Choosing a Crypto PR agency
In this article, there are four aspects that Web3 startups should consider before choosing their blockchain PR agency: The budget allocation for crypto marketing, the capability of the crypto PR firms, having a definite scheduled crowdsourcing, and the concise narrative of the crypto startup to its targeted audience.
1. Budget Allocation for Crypto Marketing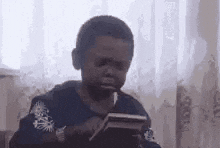 Crypto PR Agencies are not free. They also need to be paid for their excellent services. A crypto startup needs to put into consideration the budget allocated for their crypto NFT marketing team. With a good deal between the startup and agency, it can build a better working relationship and partnership. The funds will be used by talented writers to create substantial write ups and scripts to boost the image of the crypto startup. Through the funding, the agency can also develop great crypto marketing schemes to further exemplify the branding of the business by creating powerful content on social media and other marketing platforms on behalf of the startup.
2. The Capability of the Crypto PR firms
Crypto PR firms are not all created equal. They have their own strengths and advantages over other firms. Hence, a careful screening of the credentials of any firm is a must to ensure that the partnership of the startup and PR firm would be solidified.
– Bob Gold of Bob Gold and Associates
Along with what Gold has stated, here are the things that need to be considered by the startup before partnering with any crypto PR agency:
Solid credentials: The agency has previously worked with various clients creating different PR campaigns. Results from these should be checked and considered beforehand.
Reviews and recommendations: Their previous and current clients have a good word about how professionally they do business
Results: As a crypto PR agency, their team should deliver well-written scripts, articles, writeups, and press releases
Secured and trusted: The agency should be able to provide confidentiality of the business of their clients
Transparent: All transactions with the crypto PR agency must be well-documented, which can be used as a reference for future communications
These are just some of the things a startup can look upon in hiring their ideal crypto PR agency.
3. Having a Definite Scheduled Crowdsourcing
Next, if the crypto startup is planning to have its own crowdsourcing through ICO, STO, or IEO, this needs to have a definite timetable for the PR team to create quality publications towards the crowdsourcing event. In this manner, the crypto agency will have ample time to produce creative and powerful campaigns to promote the crowdsourcing event of the crypto startup.Therefore, if there is a definite due date to execute the crowdsourcing campaign, it will give the crypto PR agency enough time to create good quality writeups and will charge less. In this way, it will benefit both parties.
4. Concise Narrative to Its Target Market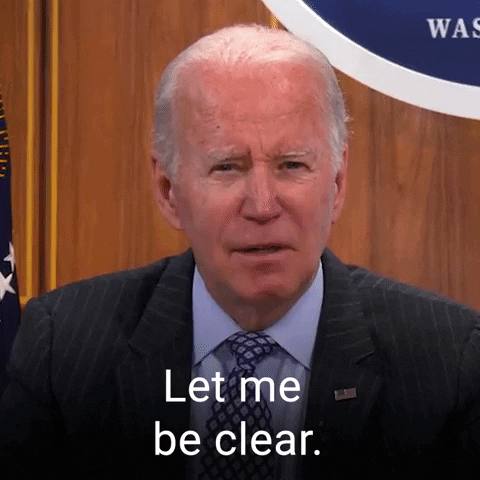 Web3-based startups need to have a clear and concise narrative of what its product or services is all about. The narrative gives the blockchain PR agency a better idea on how they could produce materials that aligns to what the blockchain startup wants to project to its target market. This gives the agency a concrete plan to execute their creative crypto marketing strategy. The agency can also produce a well presentable whitepaper and roadmap for the market to see. Other marketing schemes will be carefully strategized to help boost the interest of the target audience. With a good thought-out narrative, it will definitely attract potential crypto investors into the blockchain project.
The Key Take Away from Choosing the Best Crypto PR Agency
The Web3 market is, currently, very young at its stage and there are a lot of factors that could affect the business and industry. By having a good solid partnership with any reliable crypto PR agency, a crypto startup can establish its name in the blockchain space and secure its way to where the directions of the organization would like to reach as its own milestones. When the startup considers the cost to invest in a crypto PR agency, the credentials of the prospective firm, planned crowdsourcing, and a concise narrative of its product or services to help build up the business can make a better business plan and establish a good reputation to its target market.
Having an established partnership with any credible crypto PR agency is the key to establish good crypto NFT marketing strategies. This can also help establish a good reputation for the blockchain startup. It is an essential need for the blockchain-focused business to possess. This is to project a good reputation to its target market as well as to its competition, to maintain its status quo in the crypto space. This partnership is definitely a win-win for both parties.